To the attention of the Centers of Collection of Musculoskeletal Tissue from Living Donor
14 February 2023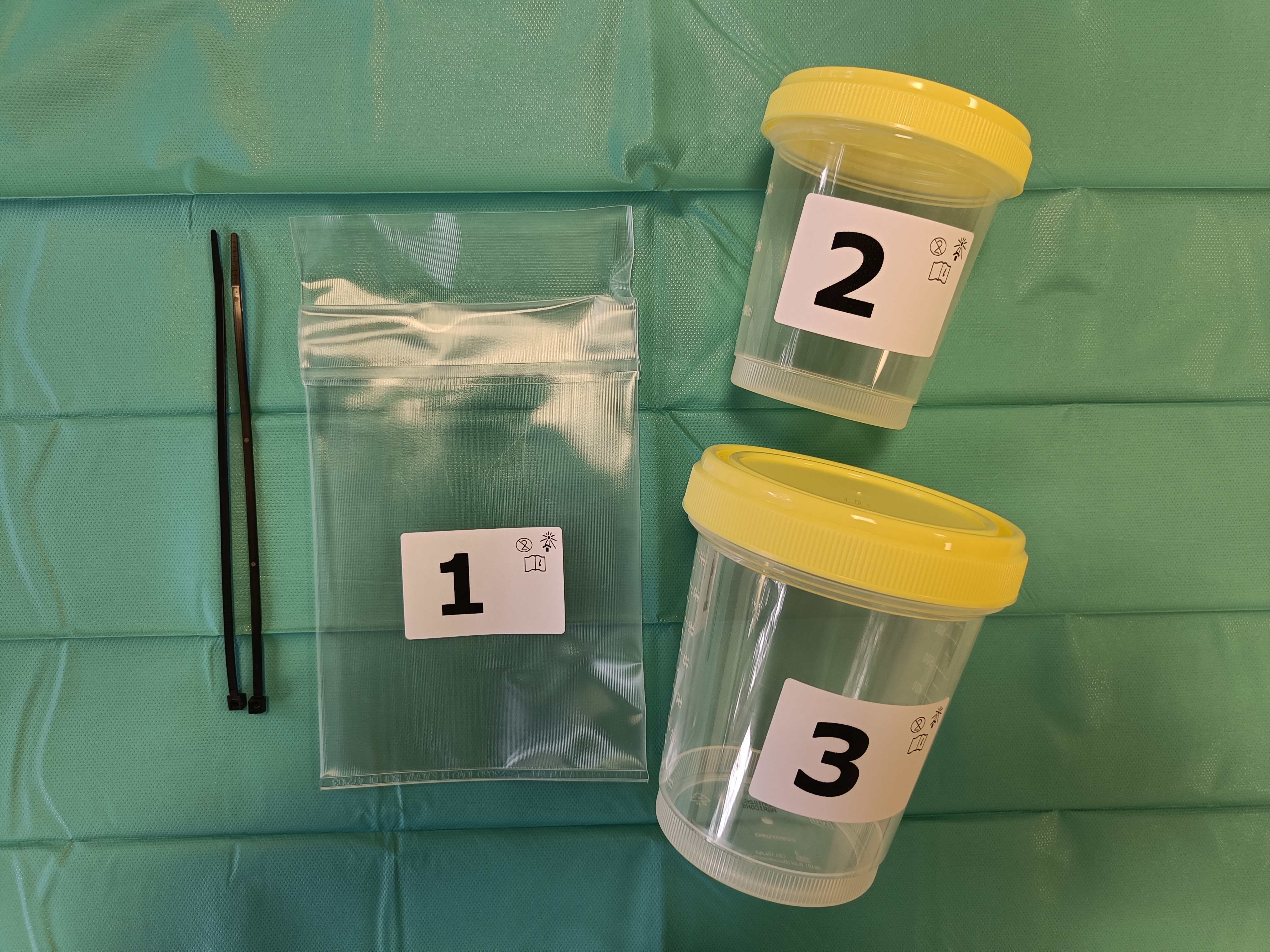 The Bank of Musculoskeletal Tissue of the Emilia Romagna Region, based at the Rizzoli Orthopaedic Institute of Bologna, has adopted a new system for the collection and distribution of femoral epiphysis from living donor.
The new packaging kit, specially designed for the preservation of biological tissues, consists of a bag made of E.V.A (Ethyl Vinyl Acetate) and two rigid containers made of polypropylene with a screw closure lid, packed in double sterile barrier Tyvek/PE. They are composed by 2 zip ties packaged in double Tyvek envelope. All components are in turn included in a final Tyvek envelope that serves as a tertiary container.
The EVA bag must be used as the primary container for the textile, in order to better guarantee the integrity of the product because, as a result of the freezing, the rigid containers are more fragile and damaged in case of collision. The bag, once closed with the appropriate band, is inserted in the first container, in turn closed and inserted into the second container. The explanations about how to use the kit are detailed in the photographic instructions mod. 78 sl and mod.79 sl, available in the reserved area.
The sterility conditions of the device are guaranteed if its packaging is intact and without lesions/holes. The device must be stored at a temperature between 5 ºC and 30 ºC, away from light, in a dry environment and away from dust and moisture.
The kit is provided by the BTM IOR under the same conditions defined in the conventional relationships in place with your facility.
We emphasize the importance of following the directions provided and for any need you can contact the BTM department.
Bologna 13/03/2023
BTM Director
Dante Dallari