To develop research and innovation in the preservation of human tissues
20 October 2022
Wednesday, October 19 took place an official meeting with the Director of the Bank of Musculoskeletal Tissue (BTM) Dante Dallari and the General Director of the Rizzoli Orthopaedic Institute Anselmo Campagna, together with the BTM Research and Development team, and BIOBank President Patrick Joucla and his team to sign an important agreement to develop research and innovation in the field of the conservation of human tissues.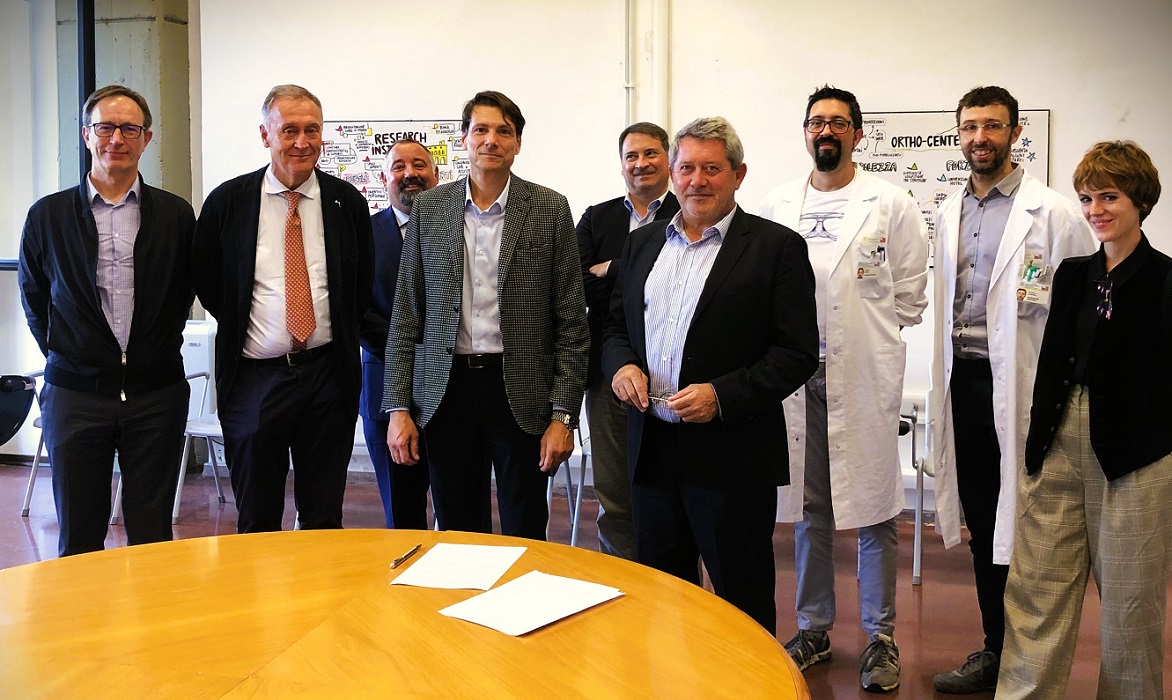 The BIOBank company was founded as an independent firm and Tissue Bank for: orthopedic, spinal, dental and maxillofacial surgery. The BIOBank, located near Paris, is leader in the field for over 20 years and is the first French bank specialized in bone grafts with the ISO 13485 certification that guarantees a quality management system that complies with standards and requirements on medical devices, which has allowed its development at European and international level.
The BIOBank, certified as a tissue bank by ANSM (French National Safety Agency for Health Products), is authorized to: supply, store, process and bankroll bone grafts.
The strong point of BIOBank processing is a machine that allows the treatment of bone grafts with CO2 in the supercritical state that guarantees a more accurate cleaning of the bone.